Kek coklat Mug dibuat selama 5 MINIT!
Assalamualaikum,semua.Tadi saja-saja pergi ke youtube untuk cari resepi kek coklat..tetiba ternampak tajuk How To Make Chocolate Mug Cake In 5 MINUTE!Tu dia...sampai jadi lagu tu..(loghat Kedah) Kalau orang yang tak pernah buat kek macam Black mesti pelik..sebab buat selama 5 Minit..Nampak macam mustahil kan?kan? Tapi bila Black klik, ia senang je...Jom Black tunjuk kan macam mana buat kek ni..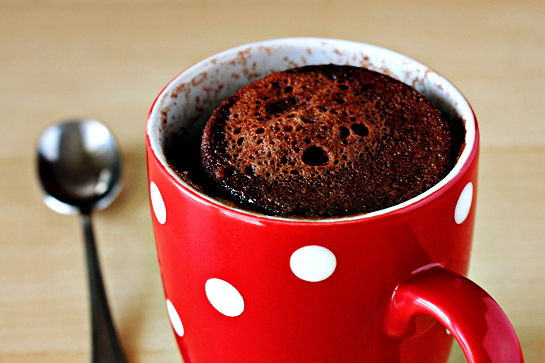 BAHAN-BAHAN..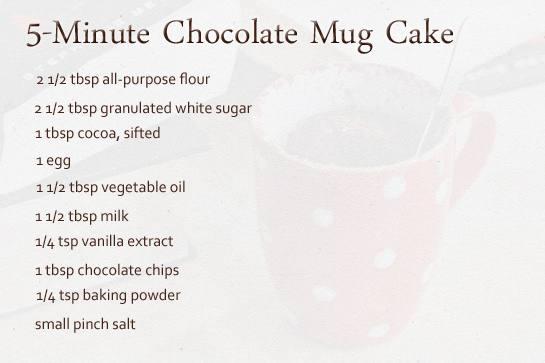 CARA-CARANYA--->
1.Campurkan all the ingredient dalam 1 cawan (300 ml) yang ada tanda mikrowave..jangan pulak pi letak cawan plastik atau kaca yang takde tanda mikrowave..nanti terbakar dapur,jangan pulak salahkan Black ye..Black dah pesan awal-awal..
2.Lepas tu,baru letakkan kek tu ke dalam mikrowave selama 3 1/2 minit on maximum power..
3.And the last thing is kek tu akan jadi macam ni..ia akan jadi deflates.While baking,
the cake first puffs up, it may even overflow a little, and then it deflates.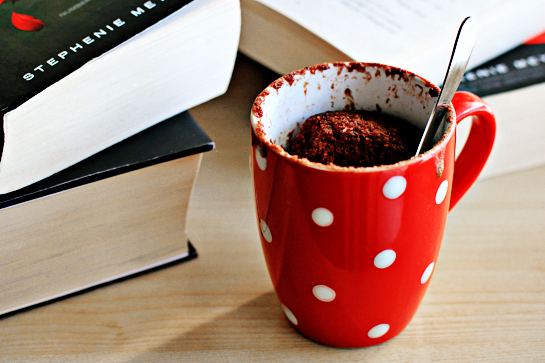 Tada...kek tu, jadi macam ni.....ia akan deflates sendiri after keluar dari mikrowave selama beberapa minit..
SELAMAT MENCUBA!!!